Get the support you need as a part of our network.
Planting a church is a challenging calling. It takes a significant toll on planters and their wives, which is why you need access to care on every step of your journey. We show our committed to your by providing resources and relationships to support you.
We will provide ongoing resources to help address your spiritual, relational, emotional and physical needs
We will offer support and care in times of crisis and deep needs
We are committed to your rest, renewal and marital health
Bear one another's burdens, and thereby fulfill the law of Christ.
Galatians 6:2
Join our network!
Fill out this assessment and our team will be in touch with you shortly about beginning your church planting journey.
Do you have questions about ReachNetwork care?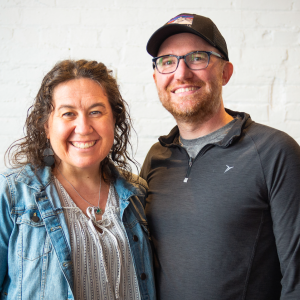 Aaron and Becky Morrow
Aaron and Becky Morrow are the ReachNetwork care directors. Aaron is a pastor at River City Church in Dubuque, Iowa, planted in 2016. They love living in Dubuque with their three teenage daughters.